Should I buy a Pre-Owned BMW 3 Series in Markham?
3 Series
Jan 9th, 2020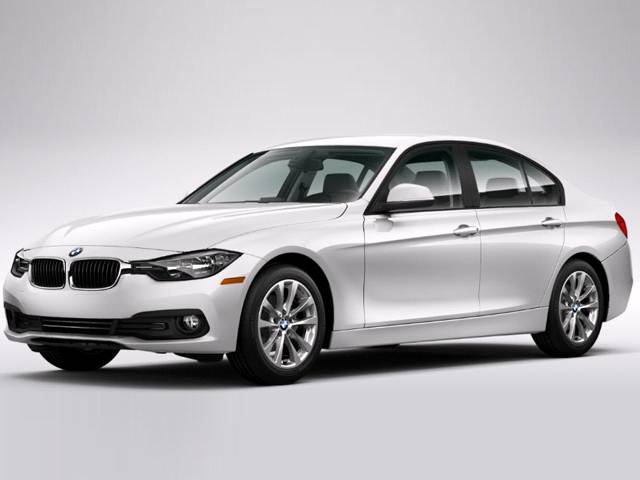 Should I buy a Pre-Owned BMW 3 Series in Markham?
The BMW 3 Series hardly needs an introduction. As an entry-level model of the BMW range, it is one of, if not the most famous compact luxury sedan. With a great selection of engines, excellent driving dynamics, and precise controls, it really earns BMW's moniker of "The Ultimate Driving Machine". Additionally, it offers plenty in the luxury and comfort department as well, making for a well-rounded luxury vehicle. If you are wondering if you should buy a Pre-Owned BMW 3 Series in Markham, then our Pfaff BMW Markham dealership has the answers you are looking for. We have a very large selection of New and Pre-Owned BMW vehicles that are waiting for you to take out for a test drive. In this blog by Pfaff BMW Markham, we talk about some of the features of a 2017 BMW 3 Series.
Click here to begin browsing through our inventory of Pre-Owned BMW vehicles at Pfaff BMW Markham. 
A great selection of engines 
There is an engine for everyone in the 2017 BMW 3 Series lineup. There is a budget-friendly 180-horsepower powerplant in the 320i, a 320-horsepower turbocharged six-cylinder on the 340i, a diesel engine and even a plug-in hybrid for the mileage-conscious, as well as several others. Whatever you plan to use your 3 Series for, there is a great engine for it. 
Very sharp handling 
The 3 Series displays BMW's dedication to good handling and responsive controls. The steering has just the right amount of resistance to help you place the car perfectly whether you are in the parking lot or on the racetrack, while the chassis keeps body roll to a minimum and the turn radius short. Optional upgrades can improve performance even further through upgrades to the suspension and braking systems.
Adjustable driving dynamics 
With its Driving Dynamics Control, the 2017 BMW 3 Series solves the luxury sedan issue of whether to optimize for performance or for comfort. The Driving Dynamics Control allows you to pick between several driving styles – Eco Pro, Comfort, Sport, and Sport Plus – allowing you to choose how you want your 3 Series to feel at that moment. That means a comfortable ride for the in-laws and blistering speed on the track.
Why buy from Pfaff?
The Pfaff difference is all about selling you a car the way you want to buy it. We're no longer operating with old-school sales tactics where different customers get different deals. 
With upfront pricing, you won't have to negotiate.
We won't add any additional fees to your deal. If you have a vehicle to trade, we will give you a written offer with no obligation to buy any of ours. And you can't buy the wrong car with our return and exchange policy.
Visit us today to experience the Pfaff difference.
If you are still trying to decide if you should buy a Pre-Owned BMW 3 Series in Markham, then a test drive at our Pfaff BMW Markehm dealership is recommended. Click here to find our contact information, schedule a test drive, or to speak with a representative.