I want to buy a good quality pre-owned 5 Series
5 Series
Jul 12nd, 2021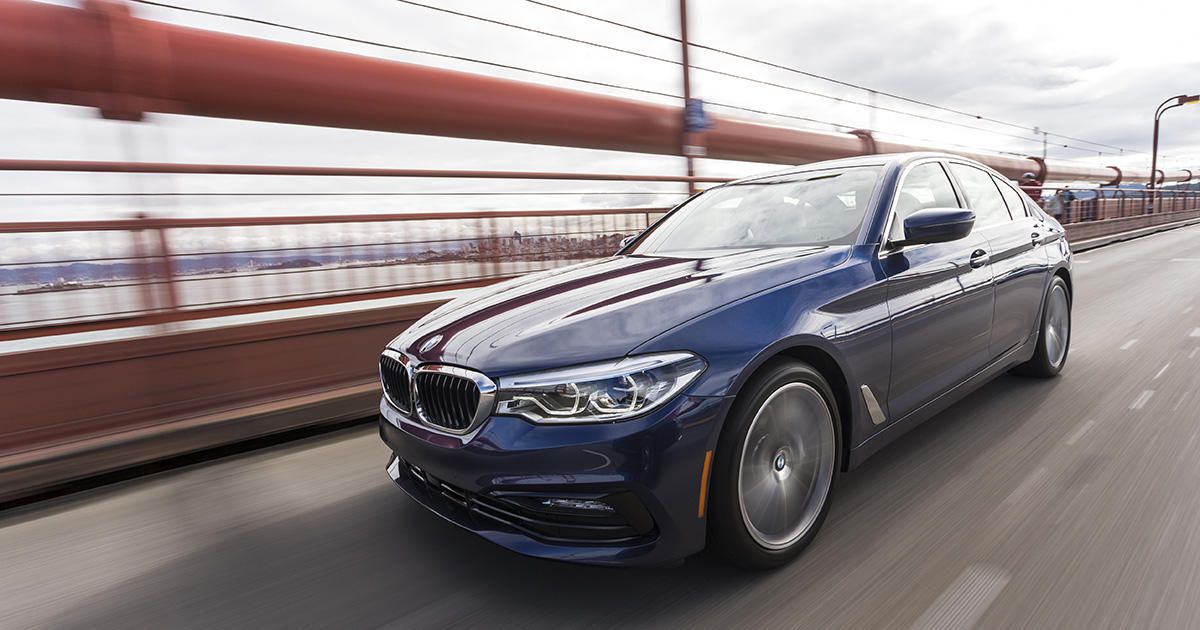 I want to buy a good quality pre-owned 5 Series
The pre-owned car market is booming right now and you need to catch the wave! At Pfaff BMW Markham, our customers can find a large selection of premium quality pre-owned BMW vehicles that are waiting to be taken out for a test drive. If you want to buy a good quality pre-owned 5 Series BMW, then you have come to the right place. A 2019 BMW 5 Series BMW can be found at our dealership and we encourage you to come in and check it out for yourself. In this article, you will be able to learn about a few of its features so that you are armed with the information you need when you come into our dealership! 
Click here to browse through our selection of pre-owned BMW vehicles at Pfaff BMW Markham. 
The BMW 5 Series provides a smooth and quiet ride 
The 2019 BMW 5 Series is a car you'll love taking on road trips. Its plush ride will make you feel completely at peace on the highway. Passengers will barely even feel large cracks in the road. BMW also made sure there's no wind noise inside the cabin. Although you may hear the engine during acceleration, it's only a quiet rumble. The sedan's well-insulated interior also helps enhance the audio system's sound quality.
The vehicle is very attractive 
The 2019 BMW 5 Series is a very elegant car. Like so many other BMW automobiles, it has a very sporty stance. On the front, BMW's classic grille helps give the 5 Series a signature look. If you're seeking a bit more sportiness, opt for the M Sport package. It outfits the sedan with a seductive body kit and a lowered suspension.
Sit back and relax in the BMW 5 Series 
As expected, the 2019 BMW 5 Series provides an above-average level of comfort. As soon as you sit behind the wheel, you'll immediately experience a feeling of relaxation. Because the front seats have such a good amount of adjustment, everyone should be able to obtain a comfortable sitting position. Featuring massaging cushions, the optional multicontour seats will allow you to further unwind on the road. Meanwhile, the available powered sunshades help keep kids comfy.
Experience remote control parking assist 
Exiting your vehicle in tight areas can be a bit of a struggle. BMW's Remote Control Parking system can help. It enables you to remotely move the sedan forward and backward via a touch-sensitive keypad. No longer will you need to squeeze out of your car. When using the Remote Control Parking feature, the chances of you dinging a door are significantly lower.
If you want to buy a good quality pre-owned 5 Series, then our Pfaff BMW Markham dealership is the place where you need to be. Get in touch with our team to learn more about the 2019 BMW 5 Series. Additionally, at Pfaff, there's no being handed around, no wondering if you got the best deal, and no haggling price in-person or ever. Just honest customer service that actually serves you, the customer. It's what we like to call: the Idealership. Click here to learn about the Pfaff Difference. 
Click here to find our contact information, schedule a test drive, or speak with a representative.