Inspired by the future. Built for the present. The future is taking shape, and it's in the form of electric mobility. With seamless home charger installation, complimentary access to a gasoline vehicle, and seamless EV maintenance; buying an electric BMW from Pfaff has never been easier.
RESERVE THE FIRST-EVER BMW iX.
Fully-electric with a range of up to 475km.
RESERVE THE FIRST-EVER BMW i4.
Fully-electric with a range up to 475km.
Fully-electric BMW i3
with a 246 km range
PFAFF MAKES IT EASY TO GO ELECTRIC.
Only applicable for the BMW i3, i4, and iX.
SEAMLESS HOME CHARGER INSTALLATION.
Through a partnership with industry leader RocketEV Charging Solutions, Pfaff will facilitate home charger installation before you take delivery, with simple, easy-to-understand pricing and quick turnaround.
COMPLIMENTARY ACCESS TO A GASOLINE VEHICLE.
Pfaff provides flexibility for long trips or special uses where charging may be uncertain – up to 7 days a year.

SEAMLESS EV MAINTENANCE.
Pfaff's simplified maintenance packages make life with an EV easy, including complimentary winter tire storage for the first two years.
PLUG-IN HYBRID ELECTRIC LINEUP.
THE FUTURE OF BMW ELECTRIC.
A statement for the driver: Unlike the BMW Vision iNEXT, which showed how autonomous driving will change life on board, the BMW Vision M NEXT demonstrates how digital intelligence can make the self-determined driving experience more pure and emotional. The exterior underlines this aspiration with its sports car proportions while the interior consistently places the driver at the centre of attention. Find out here how the BMW Vision M NEXT lends a new dimension to sporty driving pleasure.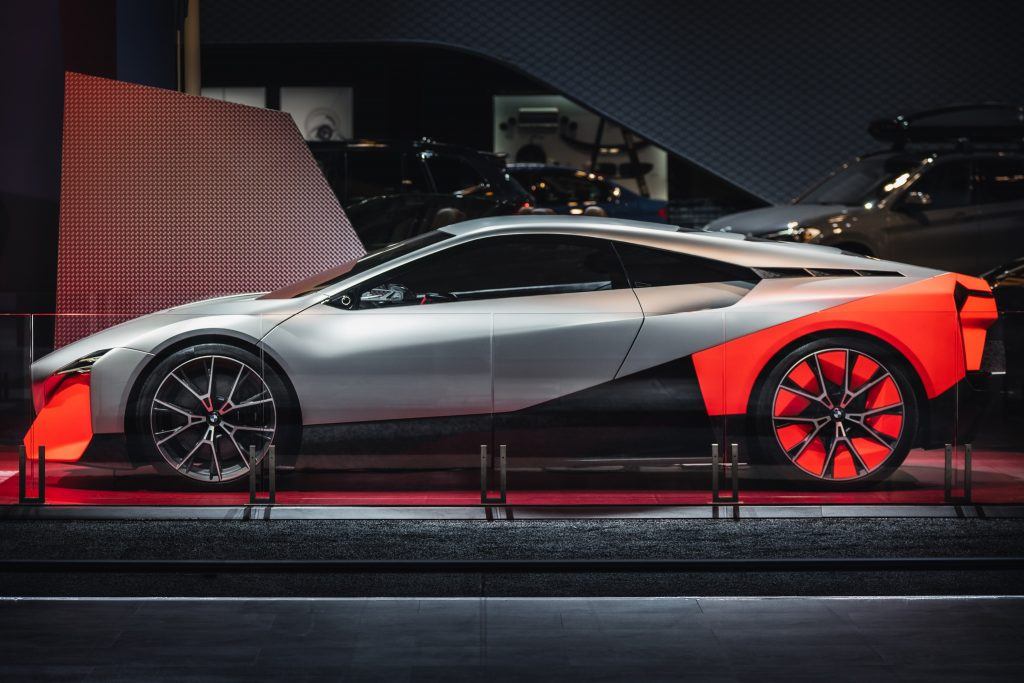 Are you ready to go electric?